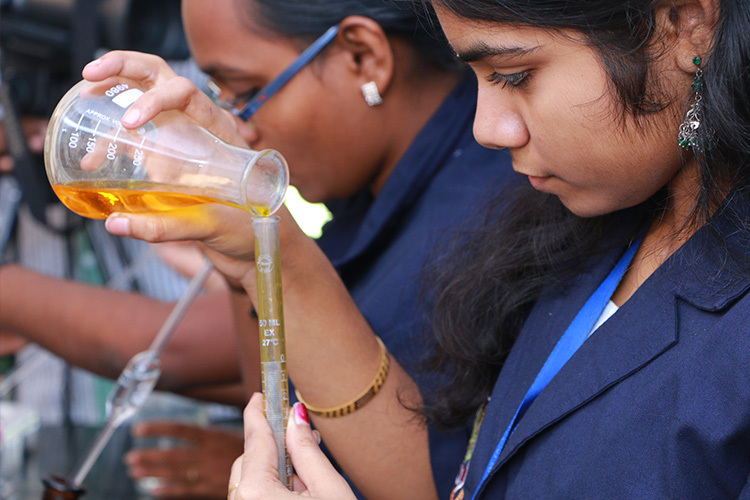 About the Department
The Department started to function in August 2008 with the goal of fostering a scientific curiosity and enthusiasm for learning Chemistry and applying its principles to the field of Engineering and Technology. With its staff of dedicated, committed, and qualified academic members, as well as its substantial Lab facilities, the Department has strived to set high standards of teaching and learning since its inception. Apart from that, the Department offers technical support to students from many engineering disciplines in the completion of their projects and assignments, earning it a high regard among aspiring technocrats.
To make the students understand the fundamentals of technology with moral ethics through the effective use of physics in real-time engineering problems.
To inculcate the theoretical and practical skills in chemistry to all candidates undergoing engineering education.
To equip the students to face national and international challenges in science and technology through novel strategies in Teaching Learning Process and Evaluation.
To train the students by competent faculty and mould them to be technically strong.
To enable the students to design engineering tools and solve the environmental problems by a mere knowledge of chemical principles.
To organize a healthy interaction with the stakeholders for the all-round development of students.
To create an awareness in conserving nature and the need of a healthy society.