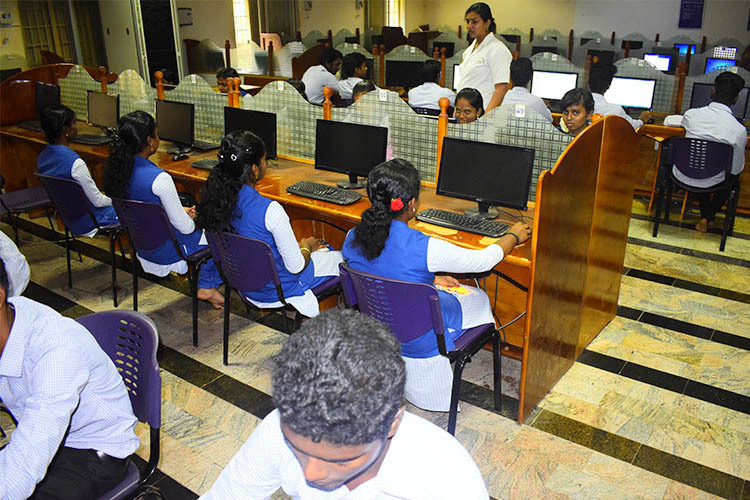 About the Department
The department of Information Technology actively functions, with the objective of moulding young minds into Information Technology professionals. IT is an industry on the rise, and its business structure, job growth, and emerging technology will have a rapid shift in the forthcoming years.The department has four year full time B.Tech program with an annual intake of 30. These courses are imparted with deep theoretical and practical learning, for the perfect blend of technical and managerial skills.
Students often visit Industries to gain practical knowledge on application of the technologies they learn as part of their course. Competitions like Paper presentation, Quiz and Project presentation are conducted as part of professional society activity, at regular intervals. Annual Symposia is conducted with the participation of other college students to showcase their talent. Students are motivated to participate in competitive events that are conducted by various Organizations and Educational Institutions. Students are also encouraged to publish their works as research paper in various International Conferences and Journals.
Outcome Based Education
Information Technology at BIoE endeavors to follow the Outcome Based Education for all the UG and PG programme offered under the choice based credit system (CBCS) curriculum. It is aimed to achieve the outcomes in terms of Remembering, Understanding, Applying, Analysing, Evaluating and Create at the end of the programme. This entails a regular methodology for ascertaining the attainment of outcomes, and benchmarking these against the Program Educational Objectives (PEOs), Program Outcomes (POs), Program Specific Outcomes (PSOs) consistent with the objectives of the programme.