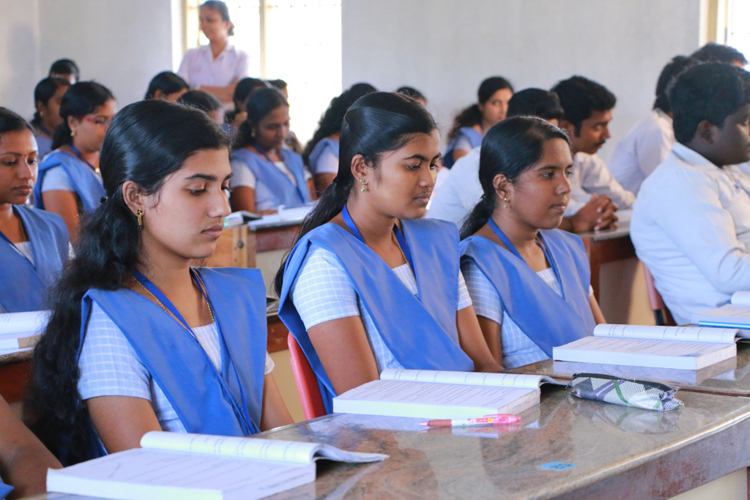 About the Department
The Department of Computer Science and Engineering at Bethlahem Institute of Engineering, was started in the year 2008 to offer Bachelor of Engineering (BE) degree program in Computer Science & Engineering (CSE) with annual intake of 60 and it has been functioning with a two-year Master degree programme in Computer Science and Engineering with an intake of 24 students since 2014 . The first undergraduate batch passed out in 2012. The department has a unique blend of faculty and facilities that offer students an outstanding environment to nurture their skills. The department provides an outstanding research environment to do research and learn Computer Science in new collaborative ways.
The undergraduate programme is offered with a unique combination of courses and projects that help the students cope us with recent advancements in the computer industry. Computer Science and Engineering (CSE) course is perfect for the students aspiring to make a career in the IT field. Here the students learn programming languages, computer networks, analysis of algorithms, software engineering, programme designing and problem-solving skills in the field of Information Technology and they are also imbibed with the knowledge of basic web development, critical thinking, analytical skills, basics of security, vulnerabilities and cryptography of basic machine learning. Other fundamentals of this course include the base in Mathematics, Linguistics, Electronics and Communication Engineering. The students learn to design actual creation of the hardware and software, basic learning terminologies used for the application of theories required in solving the practical problems right from the scratch.
The main objective of the department is to provide world class quality education in the field of Computer Science. The Department has sufficient number of computers, fully networked terminals with latest hardware and software configuration. It is also established with an Internet connectivity of 6 Mbps leased line. The department is supported by experienced and well qualified faculty members who help the students acquire good knowledge in Computer Science and Engineering. The requirement of both industry and research is fulfilled by the program offered in this department. Computer Science opens up a multitude of career options with great income potential within both the public and private sectors.
Outcome Based Education
Computer Science and Engineering at BIoE endeavors to follow the Outcome Based Education for all the UG and PG programme offered under the choice based credit system (CBCS) curriculum. It is aimed to achieve the outcomes in terms of Remembering, Understanding, Applying, Analysing, Evaluating and Create at the end of the programme. This entails a regular methodology for ascertaining the attainment of outcomes, and benchmarking these against the Program Educational Objectives (PEOs), Program Outcomes (POs), Program Specific Outcomes (PSOs) consistent with the objectives of the programme.