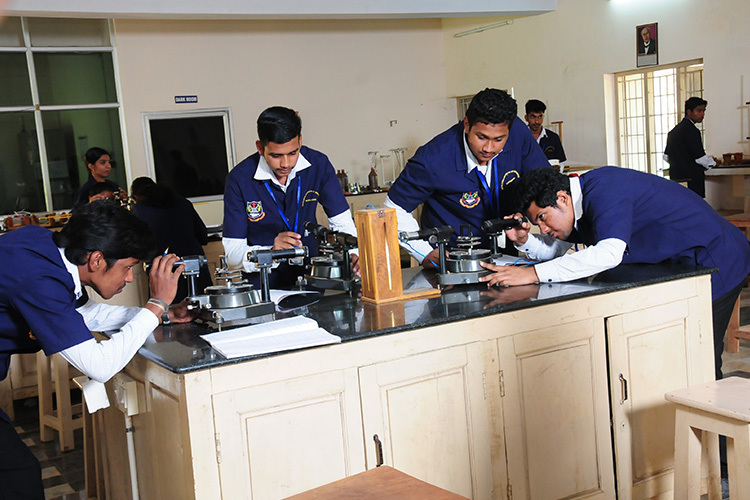 About the Department
The Department started functioning in August 2008 with a view to promote a scientific sense of interest and eagerness in learning Chemistry and its applying its essence to the field of Engineering and Technology. Since its inception the Department has striven to set high standards of teaching and learning with its team of dedicated, committed and competent faculty members and also by using its ample Lab facilities. Apart from this, the Department provides technical assistance to students from various engineering disciplines in completion of their projects and assignments and thereby holds a position of high esteem in the minds of budding technocrats.
To create young and dynamic technocrats with sound knowledge in the concepts of Chemistry and to apply it in the stream of Technology for transforming the nation into a super global power.
To focus on the thrust areas of physics towards the growth of science and engineering techniques and to share the same with all sectors of society.
To adopt innovative strategies towards practical knowledge in physics moreover given training, innovation and creativity in the areas of Pure and Applied Sciences.
To motivate the highly qualified and dedicated faculty members of the department.
To set up a well-equipped laboratory to enrich the practical knowledge in science and technology.
To receive valuable suggestions from the stakeholders for the overall department of the students.
To enlighten the scientific aspects of the students and there by contributing social responsibilities.