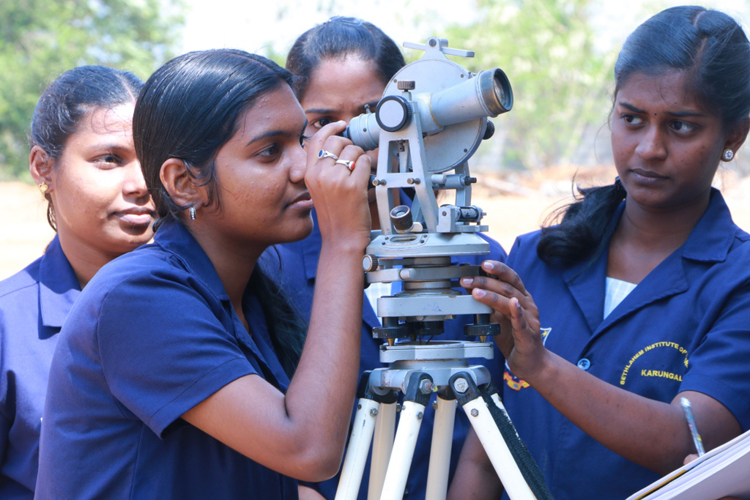 About the Department
The Department of Civil Engineering at Bethlahem Institute of Engineering was started in 2010.The Department has got praise worthy record of excellence in teaching, research and service that has improved the lives of our soceity and those beyond our borders. Our graduates create the infrastructure that enables communities of every size to thrive.The Department aims to produce Engineers equipped for careers in the public and private sector encompassing areas such as Structural Engineering, Geotechnical engineering, Water resources, transportation, environmental and construction industries. The faculty is well trained in all major specializations of Civil EngineeringThis strategic plan is designed to ensure that the department and its graduates cope up with a rapidly changing world.
The Department has got well equipped Labs with state-of-the-art equipment. For better awareness and interest of a student, continuous interaction with reputed companies is being organized at frequent intervals in the form of special technical lecture/ workshop/ site visit or exchange of technical knowledge etc. Students are also encouraged to engage in extracurricular and co-curricular activities, essential for overall development, nurturing of team spirit and developing organizational skills to keep themselves abreast with current developments in the area of Civil Engineering.
Outcome Based Education
Civil Engineering at BIoE endeavors to follow the Outcome Based Education for all the UG and PG programme offered under the choice based credit system (CBCS) curriculum. It is aimed to achieve the outcomes in terms of Remembering, Understanding, Applying, Analysing, Evaluating and Create at the end of the programme. This entails a regular methodology for ascertaining the attainment of outcomes, and benchmarking these against the Program Educational Objectives (PEOs), Program Outcomes (POs), Program Specific Outcomes (PSOs) consistent with the objectives of the programme.