Chairman's Message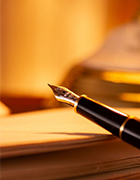 "Education is the passport to the future, for tomorrow belongs to those who prepare for it today."
These words by Malcolm perfectly describe the Vision and Mission of Bethlahem Institute of Engineering. We always focus on the preparedness of students through life oriented education. They should be made ready to meet the national and global changes in the modern world.
Dear students, we are living in an era where technological revolution is a dominant force for the growth and prosperity of nation. Sound professional qualifications are the important credentials essential for today's youth to succeed in this scenario. It is my great pleasure to say that Bethlahem Institute of Engineering has made a mark of excellence in the field of Technical Education. It is our endeavor to make it a reputed Institute at the global level. Excellence in Education is the energetic principle at Bethlahem group of Institutions. All activities are focused on the needs of the students to nurture and guide them for promising future.
We aspire to make every student to blossom into a responsible individual who would be a life-long learner and a trustworthy citizen. It is our strong belief that Bethlahem Institute of Engineering shall be the choice for any aspiring youth who want to be a successful technocrat.
I welcome you all to join us on the journey towards a successful career.
Best wishes.
Gerald Selvaraja
Chairman,
Bethlahem Group of Institutions