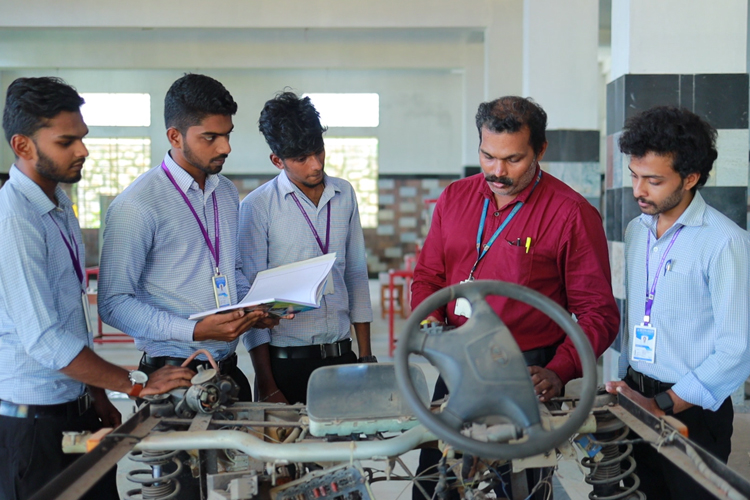 About the Department
The Department of Automobile Engineering started functioning in the year 2014. The Department constantly works to enhance the understanding of students and modernize the latest technology of automobile engineering. The department has a team of well-experienced faculty members to administer and strengthen the academic and practical caliber of the students.
The Department of Automobile Engineering has modernized laboratories and workshops which enable the students to accumulate more knowledge about the vehicles and its services and maintenance. The students are exposed to recent developments in Automobile Engineering especially Designing and Manufacturing through workshops, seminars and conferences. At the end of the course the students are equipped to place themselves in reputed automobile industries.
Outcome Based Education
Automobile Engineering at BIoE endeavors to follow the Outcome Based Education for all the UG and PG programme offered under the choice based credit system (CBCS) curriculum. It is aimed to achieve the outcomes in terms of Remembering, Understanding, Applying, Analysing, Evaluating and Create at the end of the programme. This entails a regular methodology for ascertaining the attainment of outcomes, and benchmarking these against the Program Educational Objectives (PEOs), Program Outcomes (POs), Program Specific Outcomes (PSOs) consistent with the objectives of the programme.