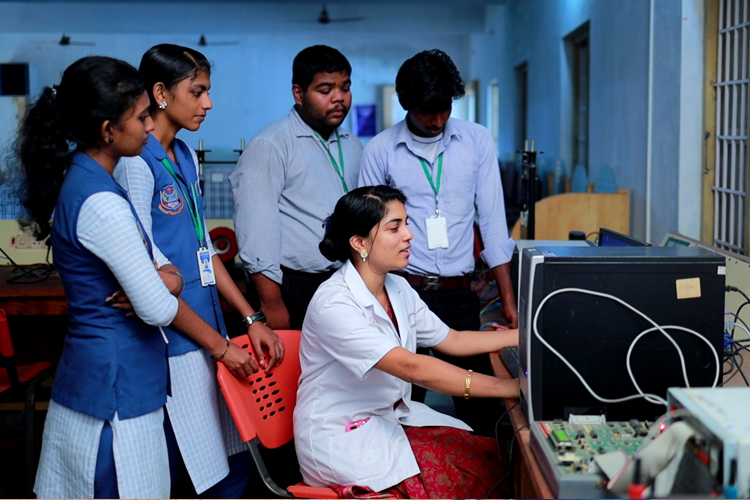 About the Department
TThe Department of Electrical and Electronics Engineering was established in the academic year 2008-09 and M.E (Power Electronics & Drives) course in the academic year 2012-13.
The programme offers a unique blend of Electrical, Electronics and Computer related courses that empower the students to land on their determined destination. The experienced subject experts give profound trainings on electrical fundamentals such as electric circuit analysis, control and power systems, power generation and transmission. Students gain the basic exposure on the fundamentals of Electricals and advanced programming languages to get lucrative jobs. The students of this program are placed in various government sectors and other reputed organizations.
Outcome Based Education
Electrical and Electronics Engineering at BIoE endeavors to follow the Outcome Based Education for all the UG and PG programme offered under the choice based credit system (CBCS) curriculum. It is aimed to achieve the outcomes in terms of Remembering, Understanding, Applying, Analysing, Evaluating and Create at the end of the programme. This entails a regular methodology for ascertaining the attainment of outcomes, and benchmarking these against the Program Educational Objectives (PEOs), Program Outcomes (POs), Program Specific Outcomes (PSOs) consistent with the objectives of the programme.