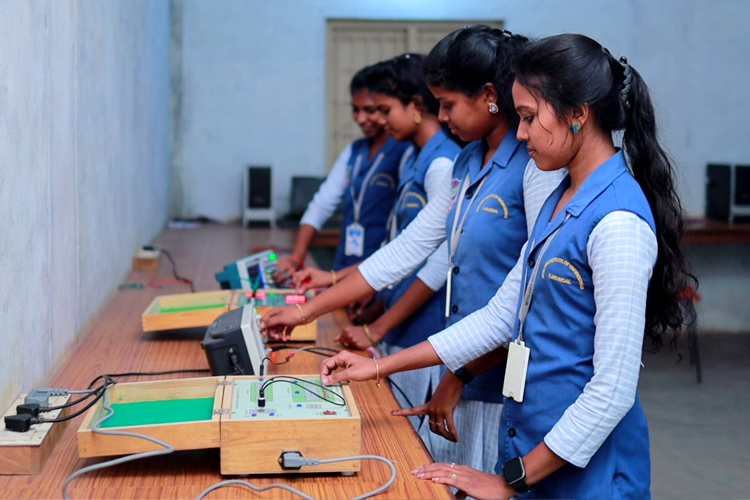 About the Department
The Department of Electronics and Communication Engineering was setup during the inception of Bethlahem Institute of Engineering (BIoE) in 2008. The infrastructure of the department and the dedicated service of the faculty members have elevated the reputation of the department. The teaching – learning process and research activities with special focus on Applied Electronics, Communication Systems, Signal Processing, Embedded System and VLSI enable the students to attain the required skills in the electronics field. In order to mould the students as multi-faceted personalities, the department organizes various workshops, symposia and conferences as well as encourage them to participate in inter-collegiate technical and non-technical events. The department is well equipped with the state-of-the-art laboratories with modern gadgets and latest tools such as Cadence VLSI Design Suite, DSP Processor, Scilab, Zigbee Module, Xilinx, MATLAB, ARM CORTEX, LAB View, Software Defined Radio, and FPGA Board to make the students industry ready. The department has signed MoUs with various industries in and around the State to facilitate in industrial visits, implant training, Project design, Training and Placement.
Outcome Based Education
Electronics and Communication Engineering at BIoE endeavors to follow the Outcome Based Education for all the UG and PG programme offered under the choice based credit system (CBCS) curriculum. It is aimed to achieve the outcomes in terms of Remembering, Understanding, Applying, Analysing, Evaluating and Create at the end of the programme. This entails a regular methodology for ascertaining the attainment of outcomes, and benchmarking these against the Program Educational Objectives (PEOs), Program Outcomes (POs), Program Specific Outcomes (PSOs) consistent with the objectives of the programme.