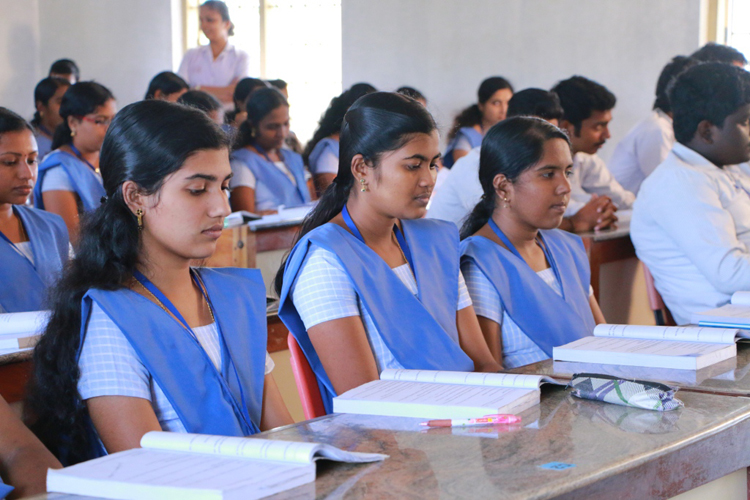 About the Department
The Department of Computer Science and Engineering at Bethlahem Institute of Engineering was started in the year 2008. The department has a unique team of teaching fraternity and facilities that offer students a platform to strengthen their skills. The department offers an impressive atmosphere for academic and research so as to make them globally competent in the current technical scenario.
Students are given training to learn programming languages, computer networks, analysis of algorithms, software engineering and programme designing. They are also trained to get exposed themselves with the knowledge of basic web development, critical thinking, analytical skills, basics of security, and cryptography of machine learning. The students learn to style actual creation of the hardware and software, basic learning terminologies used for the appliance of theories required in solving the sensible problems right from the scratch.
The main objective of the department is to stream world class professional education within the field of computing. The Department is well equipped with sufficient number of computers and fully networked terminals with the latest hardware and software configuration. It is also established with an online connectivity of 6 Mbps leased line. The department is supported by experienced and well qualified faculty members who help the scholars acquire good knowledge in computing and Engineering.
Outcome Based Education
Computer Science and Engineering at BIoE endeavors to follow the Outcome Based Education for all the UG and PG programme offered under the choice based credit system (CBCS) curriculum. It is aimed to achieve the outcomes in terms of Remembering, Understanding, Applying, Analysing, Evaluating and Create at the end of the programme. This entails a regular methodology for ascertaining the attainment of outcomes, and benchmarking these against the Program Educational Objectives (PEOs), Program Outcomes (POs), Program Specific Outcomes (PSOs) consistent with the objectives of the programme.